Written by: LindyBeir
I inherited my mother's stash of crochet thread several years ago. The stash filled two large plastic bins with lids and I simply placed the bins in with the rest of my stash. From time to time, I have pulled a ball of thread from one of the bins, but I never really inventoried the contents.
Recently, my MIL asked me to help a woman who had contacted her looking for help in locating off-white crochet thread that might match what she had. The woman was trying to finish up a crochet project that had been started by her mother, but not finished. So, I went to the stash and pulled out all of the off-white crochet thread (about 10 balls). I gave the woman all of thread and it looked like there were several balls that closely matched her project.
While I was doing pulling the balls from the stash, I picked up a ball of green crochet thread and noticed that there was something tucked inside the ball…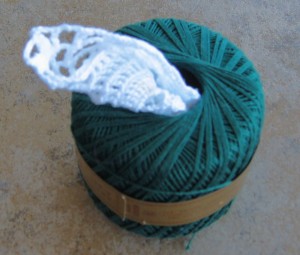 I pulled it out and found this: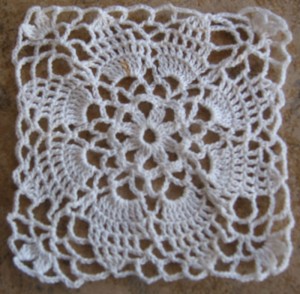 Pretty, isn't it? Now why my mother tucked this little doily into that ball of crochet, I have no idea — but it was a pleasant surprise. I am guessing about how old this bit of crochet is — the ball of crochet thread it was tucked into is at least 20 years old, so it's at least that old and I suspect that the pattern it was made from is even older.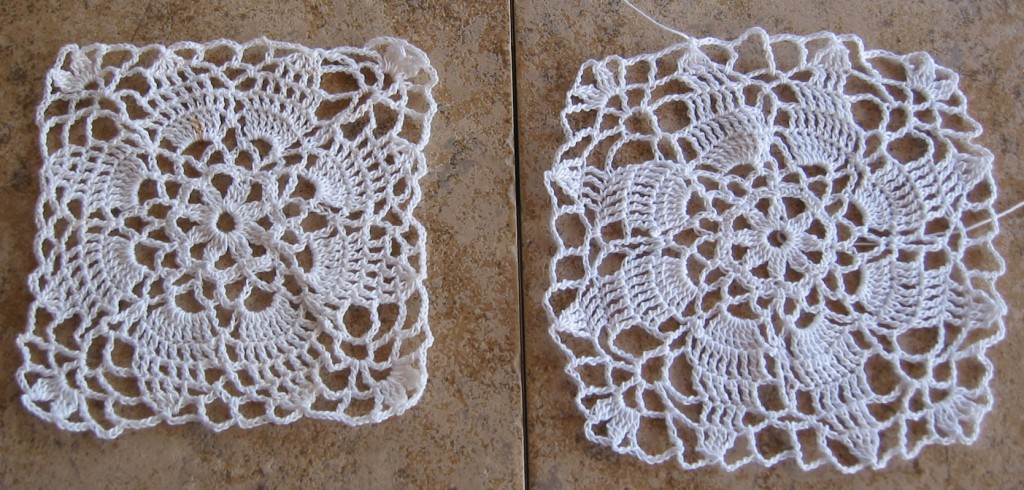 So, I set about trying to recreate this motif. Mom's is on the left and mine is on the right. It's pretty close, but I am redoing it a couple of times more to make certain I have the stitches correct. I will be publishing the pattern when I'm finished, so check back here in a week or two.