Written by: Lindy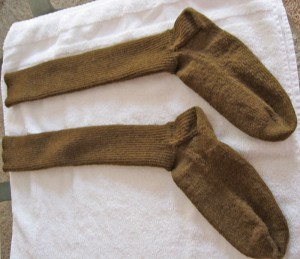 I have finally finished my second pair of SFS (Socks for Soldiers) OD regulation socks. This pair was team knit with another SFS knitter who knit the legs on her circular sock machine. I am amazed at how long these socks are when they are finished.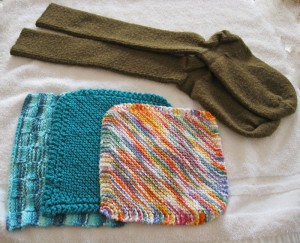 While I was finishing up these socks, the President of SFS emailed a request out to members for cotton washcloths. So, since I needed a break from knitting on very small needles, I knit up three cotton washcloths to go along with the socks.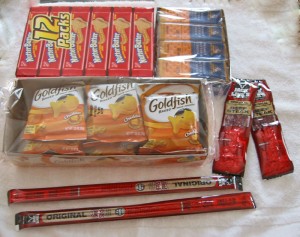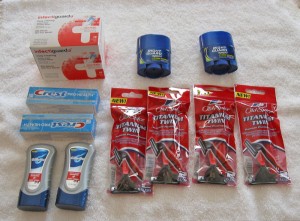 In addition to the socks and washcloths, I purchased a few toiletries and some non-perishable goodies to send as part of my package to SFS. All of this will get pooled with supplies from other knitters and placed into a larger shipment that will make its way to one of the military units on our list. It feels good to know that a soldier serving somewhere outside of the U.S. will be getting special treats from home.
One Response to "FO: SFS Team Knit Socks"