Written by: Lindy
I finished the hat to match the Chevron scarf during our snowstorm. I washed and blocked both the scarf and the hat. Since the hat is supposed to be a tam — I dried it over a large round platter: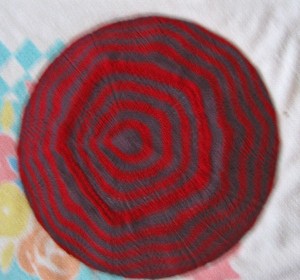 However — once dried, the tam was too loose and too big!. So I dunked it in some water and threw it in the dryer — it's made of superwash sock yarn. And I ended up with: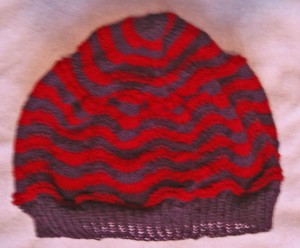 Which — when placed on the head, looks like a basic beanie hat with two-color chevron stripes. Not what I envisioned — but still a nice result. Now I need to wrap the scarf and hat and get it mailed off.