Written by: Lindy
I thought I'd post some pictures of all the snow we received over Tuesday and Wednesday. We really did not get completely dug out until Thursday — after the snowplow finally made its way into our subdivision.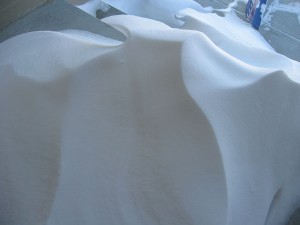 This drift was on our front step — interestingly shaped by the high winds — it was about 24 inches deep. The shot is looking down the steps.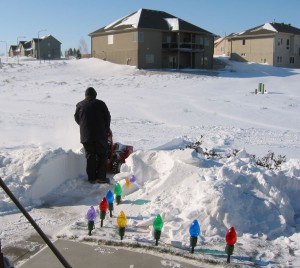 Here is DH snowblowing the driveway — yes, the drift covers our knockout rose bushes — and is a good 30 to 36 inches deep. (Those lights are 12 inches high) The drift went all the way across our driveway.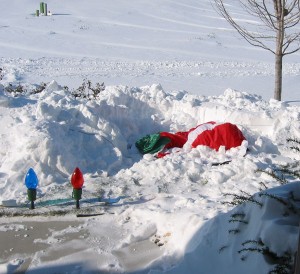 We had to dig out our blow up Santa Claus figure. He actually looks great with all the snow around him when inflated.